Charity
GIVING BACK
Every Sachin & Babi design you buy helps fund a child's education.
OUR COMMITMENT
Nearly 12 million children ages 5 to 13 in India do not attend school (source: UNICEF). We are committed to helping address this problem. Our company founders, Sachin and Babi Ahluwalia, grew up in New Delhi and Mumbai, respectively, and are passionate about supporting education opportunities there.
Through our partnership with independent nonprofit Aseema, we ensure that every Sachin & Babi item you buy helps fund a child's education.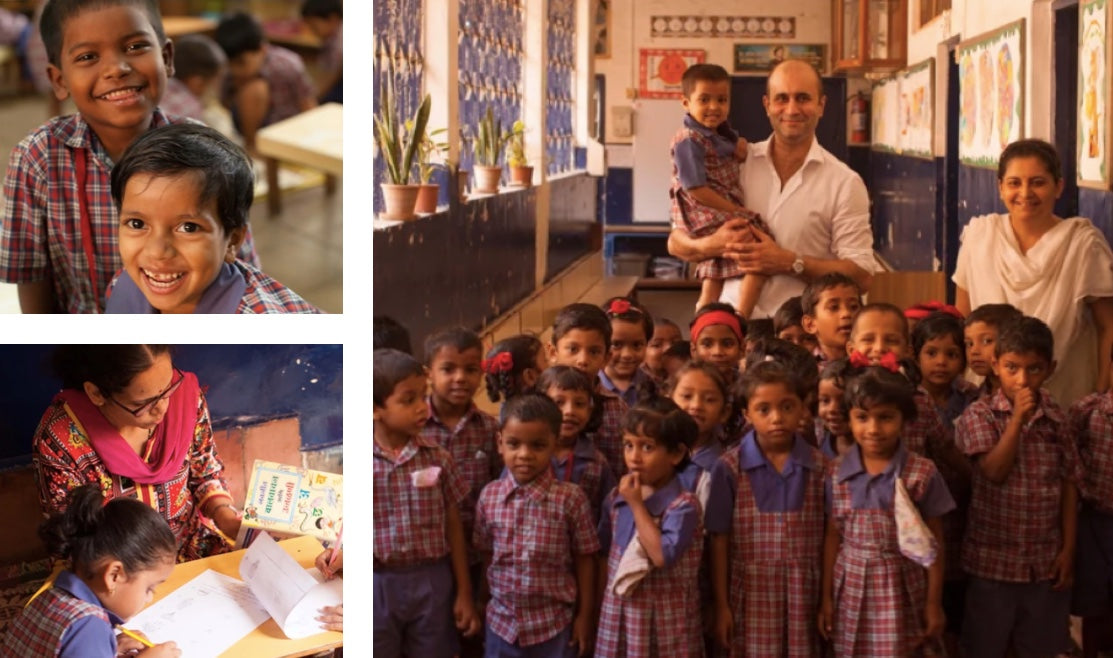 ABOUT ASEEMA
Aseema administers a program at the Santa Cruz School in Mumbai for children ages 3 to 15, with annual student enrollment of 175. The school serves some of India's poorest communities and slums, where children often don't receive basic education due to overcrowding in public schools and high costs of private schools. Early education for these kids is vital, as it provides a safe place to learn and grow up, as well as access to clothing, food and healthcare. Ultimately, Aseema's schooling builds a path to greater opportunities and a secure future for India's youth.
In addition, Aseema supports learning initiatives, daycare centers, informal education centers, vocational training and counseling. Learn more about the organization at aseema.org.