OUR STORY
Cut from the same cloth
Sachin and Babi met as students at the Fashion Institute of Technology (FIT), where they were instant friends. The two were cut from the same cloth, bonding over their common interests, ambitions and upbringing in India. Friendship grew into love, and soon after, a company. Together, Sachin and Babi built a design and embroidery business, working for top houses including Oscar de la Renta, Carolina Herrera, Jean-Paul Gaultier and Manolo Blahnik, among others. Sachin and Babi were one of fashion's best kept secrets behind-the-scenes, until they set out on their own. 
Driven by a commitment to incredible craftsmanship and a desire to connect with customers, Sachin and Babi launched our brand. By owning a family-run factory in Mumbai, we are able to control the design and production process from start to finish, cutting out the middlemen. The result: extraordinary clothing and accessories with tremendous value.
As a brand, Sachin and Babi believe in celebrating every day and dressing with joy. Their collections are designed for the special moments in life, that can and do happen every day, both big and small. Attention to embellishment, color, and silhouette guides the design and is at the heart of the brand's DNA. Inspired by the women who wear Sachin&Babi , and each season brings with it the desire to offer a uniquely beautiful, and infinitely wearable collection. 
1994
Sachin and Babi meet at FIT
1996
Sachin & Babi get married in New Delhi
2009
Sachin & Babi launch their first ready-to-wear line.
2011
Sachin & Babi open their flagship store on Madison Avenue.
2013
Sachin & Babi are inducted into the Council of Fashion Designer of America.
2015
Sachin & Babi introduce their fashion jewelry line.
2016
Sachin & Babi present their first Bridal collection.
2017
Sachin & Babi introduce Ahluwalia, a designer label developed exclusively for Saks Fifth Avenue.
OUR CRAFT
INDIAN TRADITIONAL
We own our family-run factory in South Mumbai, giving us complete control over the design process, from sampling to production. Without extra layers of middlemen, we minimize costs and create value for you. Our designs are known for embroidery, texture and color, crafted with the utmost precision. Every detail is important, from the best fabrics sourced in Italy and Spain to intricate thread-work done by second-generation craftsmen who have worked with us for decades. Traditional Indian embroidery techniques meet a modern sensibility. The result: ready-to-wear that feels made for you.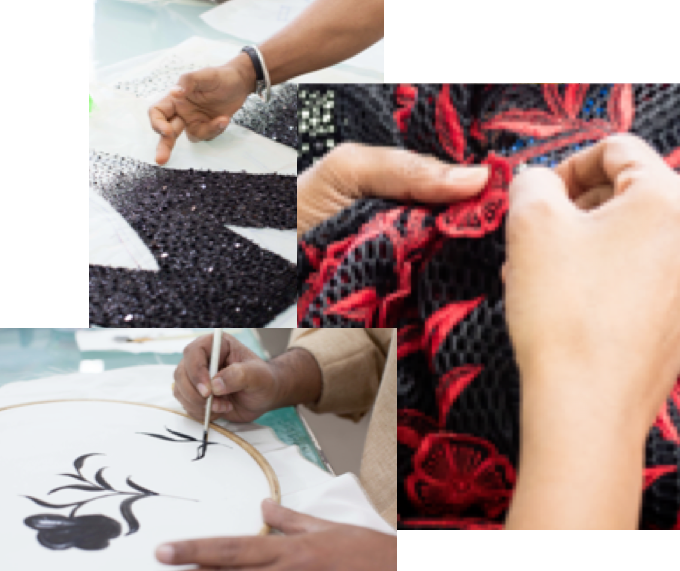 OUR BRAND
Beauty in Strength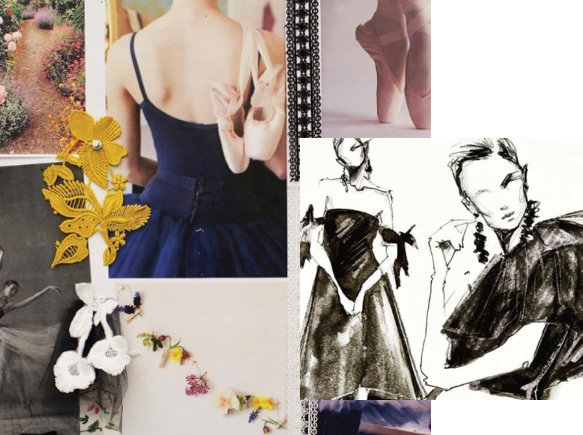 THE VISION
"We believe life is for living. Enjoy it. We love a reason to gather, to celebrate, to commemorate moments to surround yourself with great people. What you wear to those occasions, big or small, sets the tone for how you feel. We strive to create a collection that, through extraordinary construction and design details, strikes the right note between fancy and fun, exceptional and real fashion you can truly live in. Because to us, a design in a closet is just a garment; a design on a woman is fashion."
–Sachin and Babi Ahluwalia
THE COLLECTION
Sachin and Babi is the destination for occasion dressing, offering you extraordinary clothing and accessories with tremendous value. Whether it's a floor-length sequin skirt that upgrades her outfit or a pair of statement earrings, each piece is artfully designed to dress up your most important moments.